What's that living in the mud?
To support the microscopic examinations in the laboratory, Feralco has developed the WaterLab – the digital determination aid for filamentous bacteria, bell-animals, and water levels.
The microscopic images can thus be analyzed easily and efficiently. The WaterLab not only offers support with the detection, but also gives valuable tips for optimizing the process of biological wastewater treatment.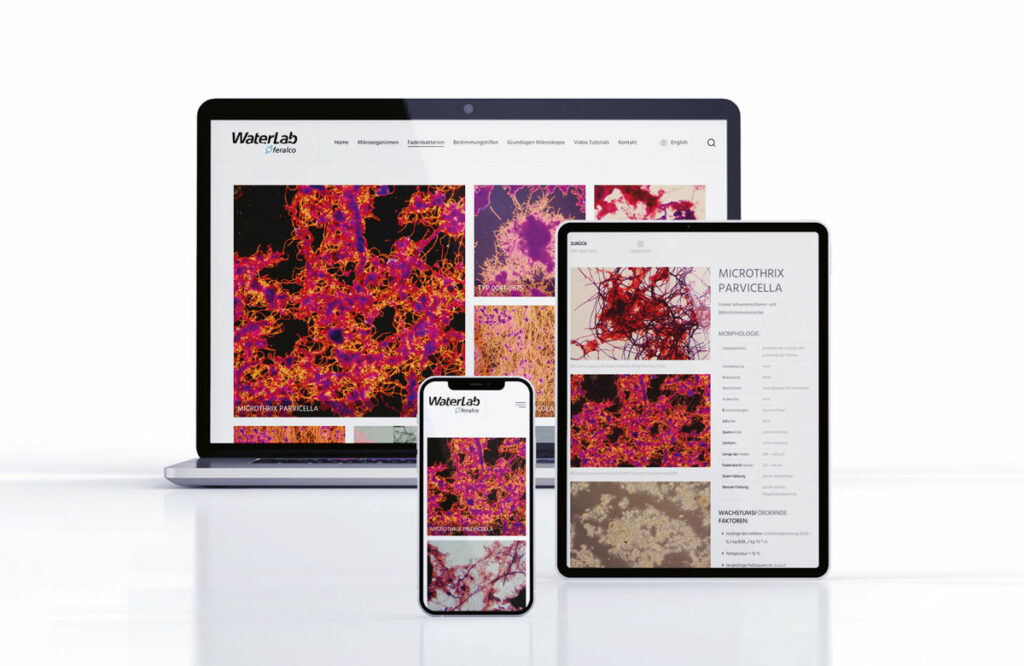 The digital Waterlab supports the laboratory with a variety of features.
The library
Photos and videos of all common activated sludge organisms have been collected in the library. There is a display function for each microorganism so that it can be checked whether the operator's process is set appropriately in terms of oxygen supply, sludge load or sludge age.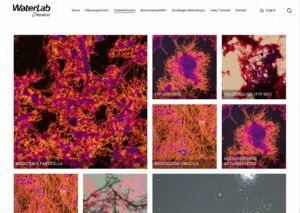 In addition to this there is a comprehensive collection of photos and information on the filamentous bacteria species. In addition to the determination, the WaterLab offers recommendations for combating massive numbers of filamentous bacteria.
The determination aid
With the identification aid, a reliable identification of the filamentous bacteria species and bell-animals can be created in the laboratory. The identification aid works completely online and is adapted for all devices, so that no download is necessary, and it can be used on the computer and smartphone alike.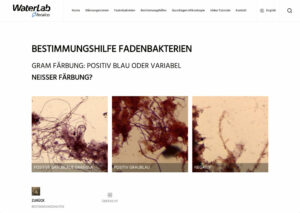 Tutorials & more
In addition to the documentation, the WaterLab offers help for assessing the entire index-relevant capacity levels. In addition, tutorials on microscopy are offered, in which it is clearly explained how the microscope is set up and how the staining methods work.
The WaterLab is the perfect support for microscopic examination. With valuable tips for process optimization of biological wastewater treatment, the processes can be optimized.